Description
KaleidoGames, an independent studio developing polished fun games and useful apps. The addictive playability and difficulty of the games are strongly influenced by MSX (8-bit computer), Commodore Amiga (16-bit computer) and Arcade games from 80s and early 90s.
History
Short History
Jaime Dominguez - professional flash developer since 2004 - In 2012, developer a remake of a game called Valkyr. In 2013 decided to go one step further and make his own game gathered an illustrator a composer: Beekyr was ready for the world and KaleidoGames came to life. Since then, Jaime has been developing apps and games with help of some other artists reaching high quality polished titles.
Games
In 2014 we released Beekyr Eco Shoot'em up. It was our first game as studio. We made a few big mistakes. In 2015 we released Vortex Attack, we made mistakes but this time it was better. There was a whole year full of experimentation with Vortex Attack updates, tournaments and fairs. After that, in 2016, have started a remake of our first game, we felt the game had a lot of potential we just had to fix its problems. In 2017 we released it, this time we hope we made less mistakes.
Fairs assistance (Since 2014)
We have organized contests in 11 fairs: RetroMadrid '14, Madrid Games Week 2014, Salón Manga Barcelona, ParlaBytes, RetroSevilla, Madrid Retro Weekend Chibi Japan, Arcade Con, RetroMadrid Days, Madrid Games Week 2015, 3DWire 2015, Parlabytes 2015, RetroAlba 2016, Japan Weekend Retro 2016
Videos
Vortex Attack showcased in fairs 2014-2015 YouTube
KaleidoGames in ParlaBytes Fair 2014 YouTube
Images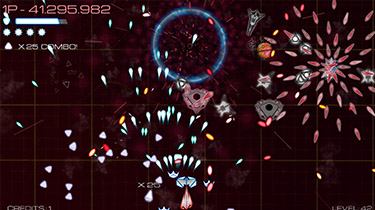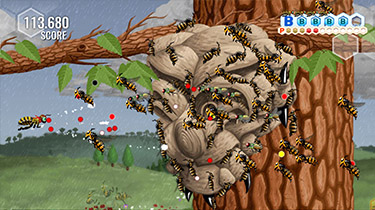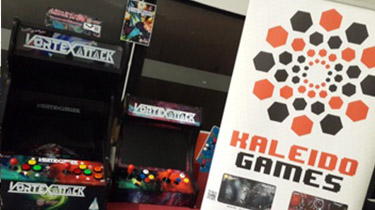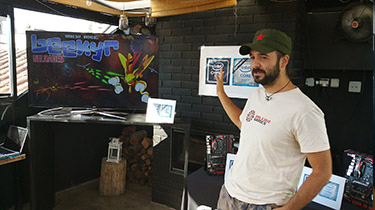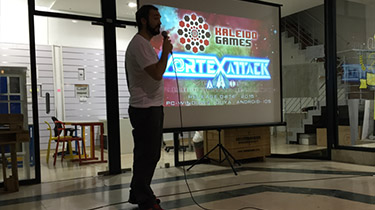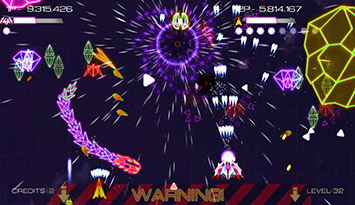 There are far more images available for KaleidoGames, but these are the ones we felt would be most useful to you. If you have specific requests, please do contact us!
Logo & Icon

Selected Articles & Quotes
"Article: Creation of KaleidoGames and Vortex Attack"
- Dan Paredes, infinitelives.us
"Are actual players less skilled than 20 years ago?"
- [FEATURED POST] GamaSutra, gamasutra.com
Team & Repeating
Collaborators
Contact
presskit() by Rami Ismail (Vlambeer) - also thanks to these fine folks